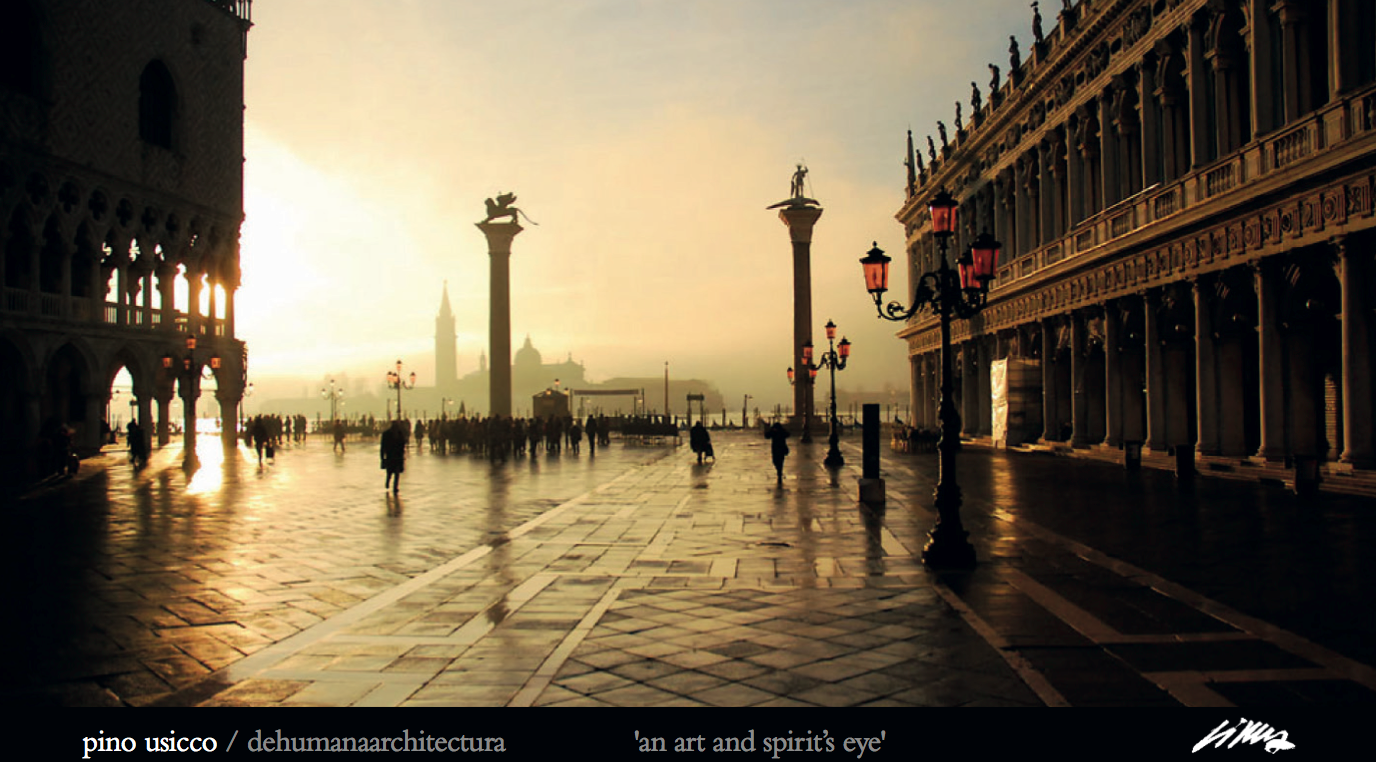 VENICE SAINT MARK'S SQUARE LIGHT AND TIME
"Perceiving secret things is my hope though this WORK therefore my adventure's main aim consist in intensifying perception." — Pino Usicco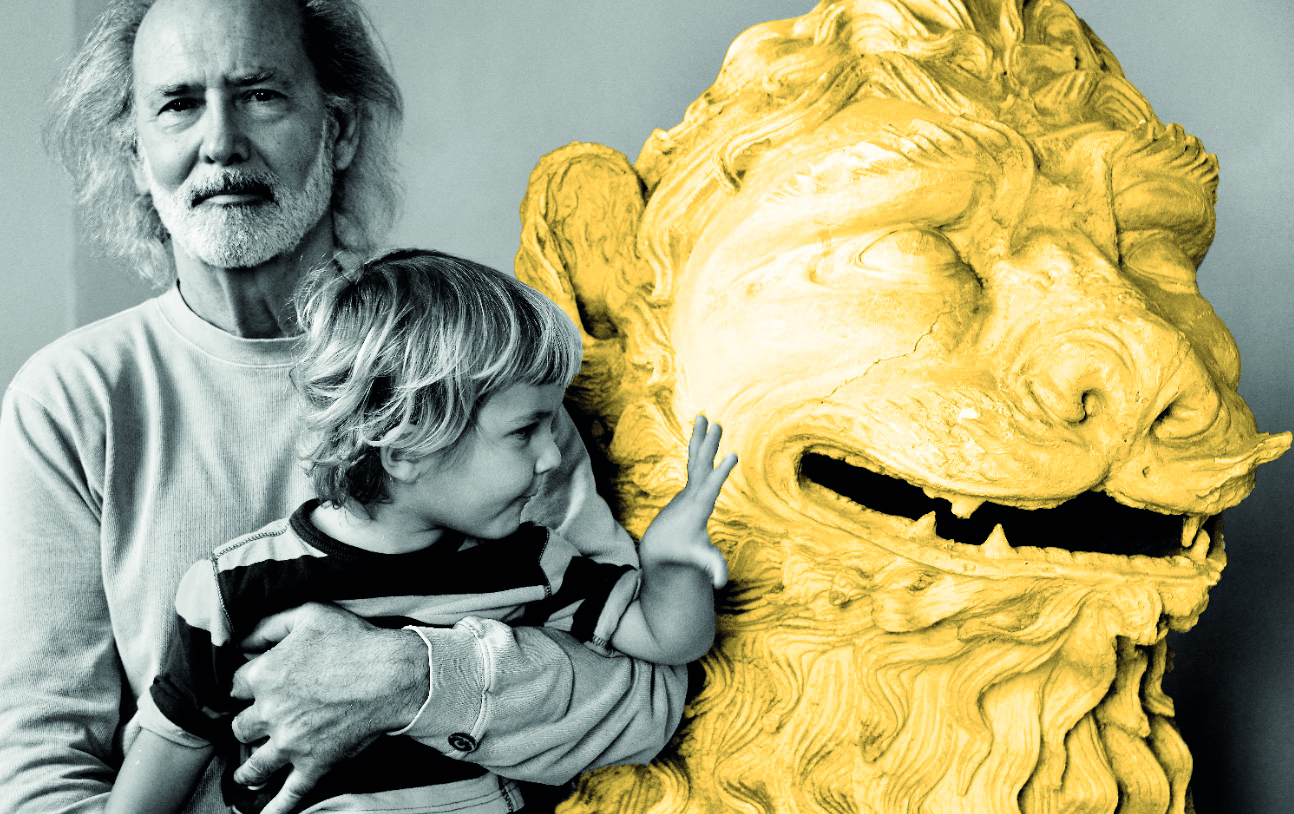 A PROJECT OF DE HUMANA ARCHITECTURA ®

DATA SHEET
From an idea by Pino Usicco / author, curator and artistic director
Contribution to the design and realization / Francesca Usicco
Foreword by Alberto Ferlenga / rector of the IUAV University in Venice Contribution by Paolo Baratta / president of the Venice Biennale Comment by Nanni Cagnone / poet
Essays by: Gianfranco Roccatagliata, Fabrizia Callegaro, Gloria Vallese, Barbara Gherri, Marco Tosa, Pino Usicco, Guerrino Lovato.
104 topics covered, over 3000 photographic accuracy pictures, hundreds of fine drawings, eight years of work, hundreds of photo sessions.
Realization in two volumes, bound and hardcovered with container.
Closed format 26.5 x 33 H - open 53 x 33 H.
Total pages 1964 plus XV.
For the first time ever, Piazza San Marco in Venice explored in all its decorative parts. An unpublished, integral, complete virtual journey. An all encompassing visual story.
The work has received numerous appreciations and very favorable testimonials from scholars, art lovers and from the Presidency of the Italian Republic as well as the following listed patronages: UNESCO, MiBAC Superintendence of Archeology and Fine Arts of Venice, the IUAV University Institute of Architecture of Venice, the MUVE Venetian Civic Museums Foundation, the Regional Council of VENETO, the PATRIARCHATE of Venice, the Procuratorial Office of San Marco, the organization of the BIENNALE of Venice, and others.
The editorial work has already been previewed by Dr. arch. Francesca Usicco (Waseda University Tokyo) at the Italian Cultural Institute in Tokyo, on the occasion of the XIV Week of the Italian Language in the World, during the semester of the Italian Presidency of the European Union in November 2014. The intervention aroused considerable interest and applause.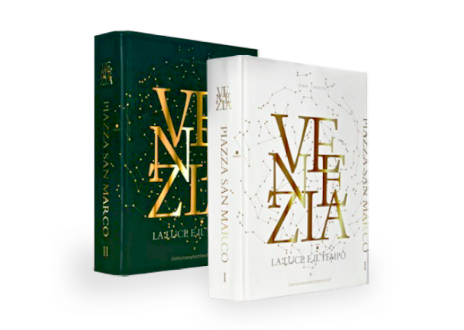 VENEZIA PIAZZA SAN MARCO LA LUCE E IL TEMPO
UN PROGETTO DEHUMANAARCHITECTURA®
SCHEDA TECNICA
Da un'idea di Pino Usicco / autore,
curatore e direttore artistico
Contributo ideazione - realizzazione / Francesca Usicco
Prefazione di Alberto Ferlenga / rettore magnifico Università IUAV di Venezia Contributo di Paolo Baratta / presidente della Biennale di Venezia Commento di Nanni Cagnone / poeta
Saggi di: Gianfranco Roccatagliata, Fabrizia Callegaro, Gloria Vallese,
Barbara Gherri, Marco Tosa, Pino Usicco, Guerrino Lovato.
104 temi trattati oltre 3000 immagini fotografiche, centinaia di disegni,
otto anni di lavoro, centinaia di sessioni fotografiche.
Realizzazione in due volumi, rilegati e cartonati con contenitore.
Formato chiuso 26,5 x 33 H - aperto 53 x 33 H.
Pagine complessive 1964 più XV.
La Piazza San Marco di Venezia, per la prima volta esplorata in tutte le sue parti decorative. Un racconto visivo un "Viaggio Virtuale" inedito, integrale, completo.

L'opera ha ricevuto numerosi apprezzamenti e testimonianze da studiosi, appassionati d'arte e dalla Presidenza della Repubblica Italiana. Patrocini:
PATRIARCATO di Venezia, Procuratoria di San Marco, UNESCO, MiBAC Soprintendenza Archeolo- gia e Belle Arti di Venezia, IUAV di Venezia Istituto Universitario di Architettura, MUVE Fondazione Musei Civici Veneziani, Consiglio Regionale del Veneto, l'organizzazione della BIENNALE di Venezia ed altri.
L'opera editoriale è stata presentata in anteprima dalla Dr.ssa Arch. Francesca Usicco, (Waseda University Tokyo), all'Istituto Italiano di Cultura a Tokyo, in occasione della XIV Settimana della Lingua italiana nel mondo, durante il semestre di Presidenza italiana dell'Unione Europea nel novembre 2014. L'intervento ha destato notevole interesse e plauso.